Volume Type
After a vault is unlocked, it is integrated (also called mounted) into the operating system to be conveniently accessible for you as a virtual drive. Cryptomator offers different ways of mounting, called volume types, which can be differentiated in three categories:
WebDAV related volume types

FUSE related volume types and

Dokany volume type
Each volume type has its own requirements, settings, benefits & drawbacks.
General Volume Type Selection
The volume type is set app wide in the general preferences of Cryptomator. You view the selected volume type by clicking the gears symbol in the upper right corner of the main window and change to the Virtual Drive tab. The selected volume type will be used to integrate unlocked vaults into the system. If you change it, you need to restart the app in order to use the new volume type.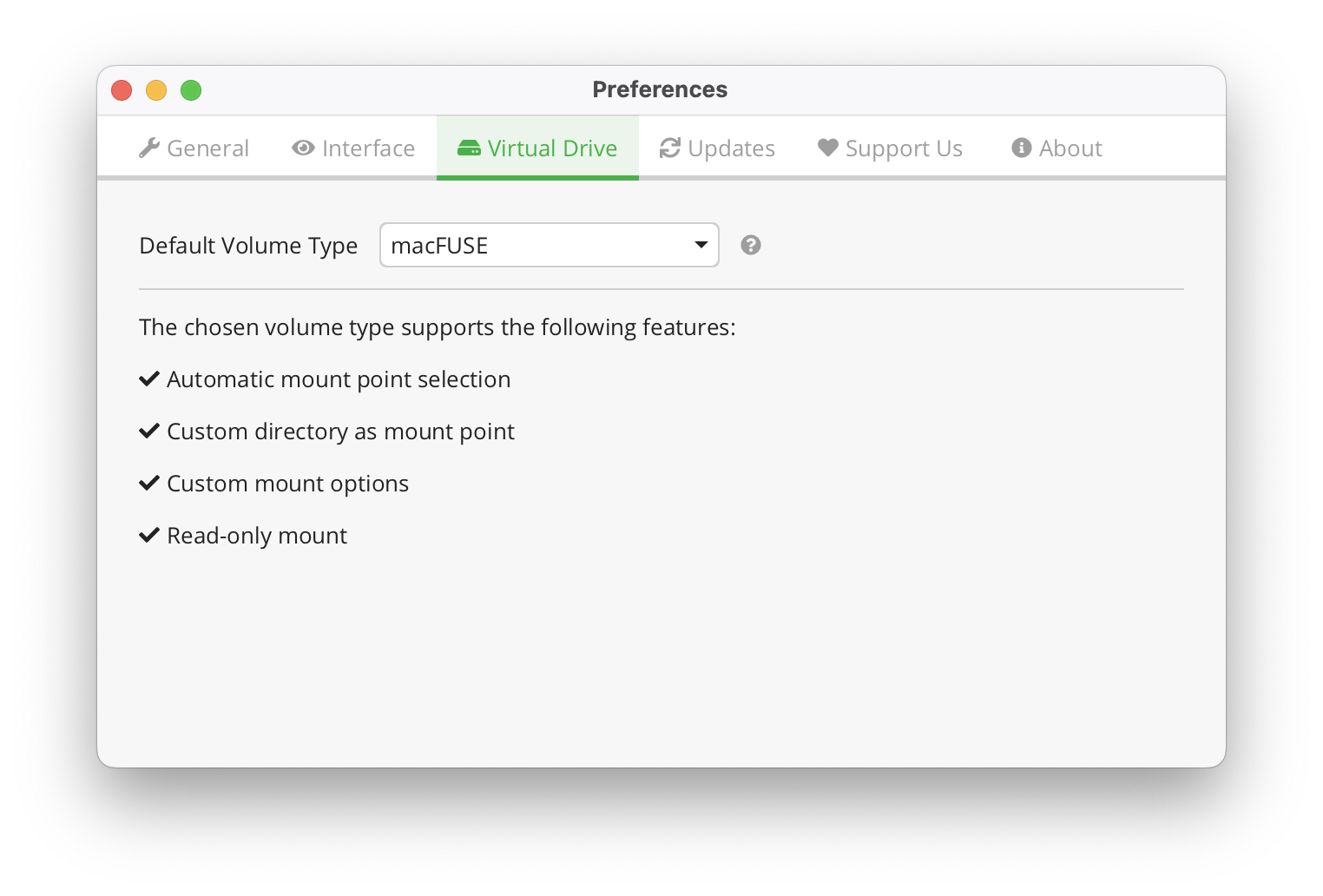 The choices in the drop down menu depend on your OS and if certain libraries (e.g., macFUSE) are installed. Some volume types allow specifying custom mount options. If supported, these options are specifed for each vault individually in the VaultOptions , mounting tab.
Dokany
Requirements: Windows, Dokany 1.5.1 installed
The Dokan project <https://dokan-dev.github.io/> aims for the same goal as FUSE, but specific for Windows: Provide an interface to create your own filesystem without requiring to write your own kernel filesystem driver. It has to be installed separately, you can download the installer on the Dokany release page. By default unlocked vaults are mounted to a drive letter.