Adding Vaults
You will be presented with two options when adding a vault:
Create New Vault - Choose this if you wish to create a new vault.

Open Existing Vault - Choose this if you already have a vault and wish to open it.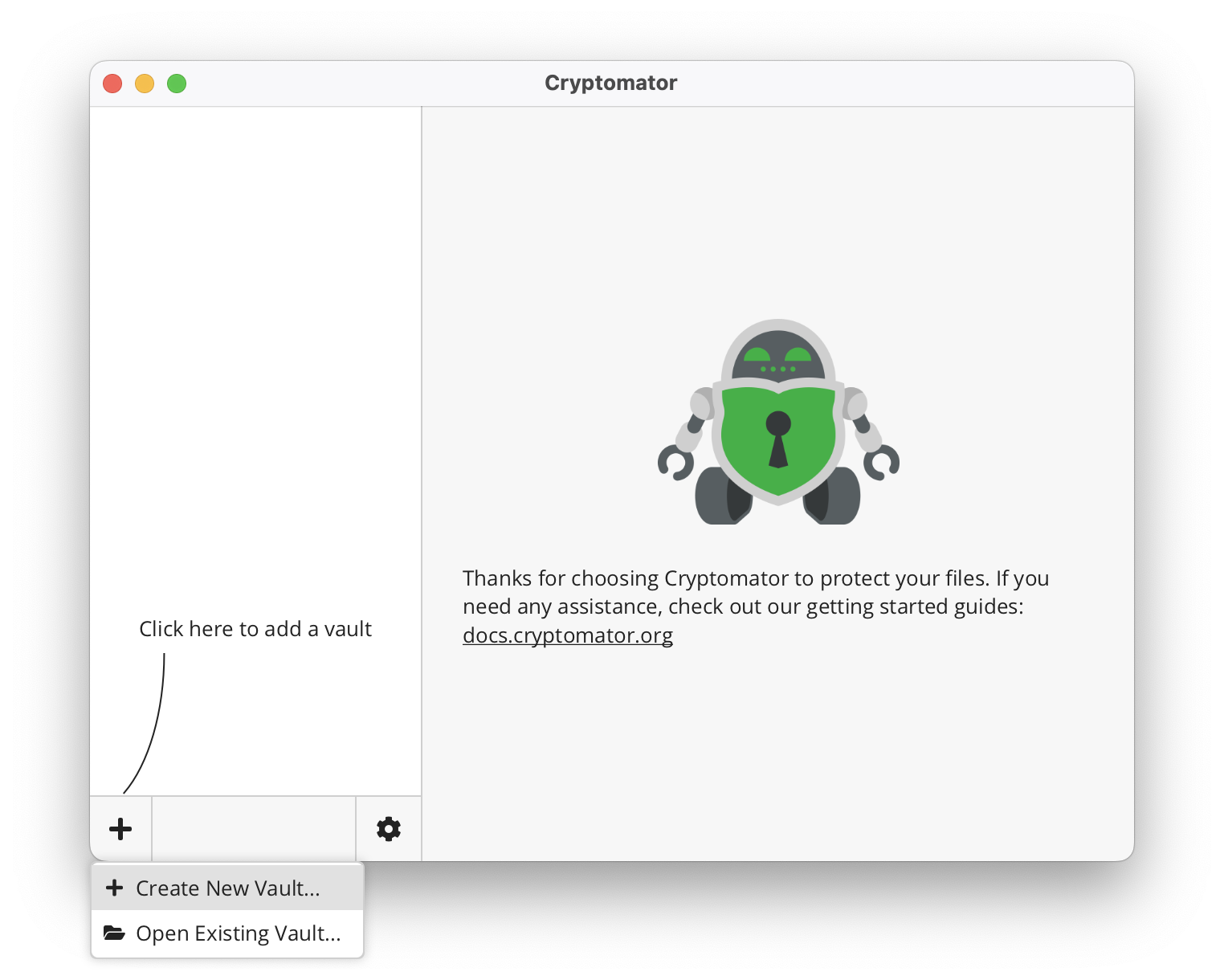 Create a New Vault
If you chose to create a new vault, the wizard will guide you through a simple 5-step vault creation process.
Open an Existing Vault
To open an existing vault, you need to locate the masterkey.cryptomator file of the vault you wish to open.
Note
If you created the vault on another device and cannot find it or its masterkey file, make sure that the directory containing the vault is properly synchronized and fully accessible on your device.